2.99%APR Reduced Rate Home Equity Line-of-Credit

Save on finance charges the first year of your loan!  Use your home's equity for home repairs, college tuition, or even a long overdue vacation!
Open your home equity line-of-credit loan today and pay only 2.99%APR1 through June 30, 2018.  Plus, fees are reduced too!  Your rate will be fixed at 2.99%APR through June 30, 2018.  On July 1, 2018, your rate will recalculate to the current listed METRO home equity loan rate.  
Book your loan now and take advantage of this low rate!  Reduced rate of 2.99%APR is only available through September 30, 2017.  Act NOW – Apply Online!
HOME EQUITY LINE-OF-CREDIT (HELOC)

The convenience of anytime access and continuing source of funds can be used for debt consolidation, home improvements, education costs, wedding expenses, vacation plans and most any other purpose.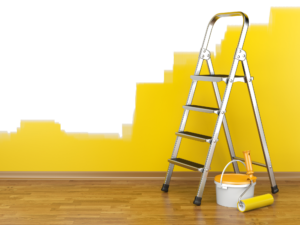 Features:
Borrow up to $250,000 (up to 85% current home LTV2)
7-year draw period
Revolving credit line available (up to 15-year repayment)
Minimum monthly payment based on interest due for current balance
No pre-payment penalties
No annual fees
Convenient access to your money—Online Banking or check
Interest may be tax-deductible3.
LOAN $
TERM
INDEX RATE
MARGIN
YOUR RATE
Borrow up to $250,000
Minimum Disbursement $5,000
up to
15 Years
4.25%APR
0.74%APR
(Margin is added to Rate)
4.99%APR
2.99%APR
(Your Variable Rate through June 30, 2018 – Must apply by 9/30/2017!)

Maximum Loan-to-Value 85%
APR=Annual Percentage Rate
Application Fee $400 $299 (non-refundable)

Home Equity Loans Application – Fillable
Loan Calculator
1Introductory rate of 2.99%APR good through June 30, 2018.  Loan rate recalculates to the current published rate plus 0.74% on July 1, 2018.  Loan fees non-refundable.  Maximum LTV 85% of home appraised value.  Minimum monthly payment is $100.  Offer valid through September 30, 2017.  2Property values are based on the lesser of the current appraised value or a Freddie Mac Home Value Explorer (HVE®) with a condition report. Independent appraisals not accepted. 3Consult your tax advisor regarding tax-deductible interest.
Want to compare our Home Equity Line-of-Credit to METRO's Home Equity Fixed Loan?  Click Here!