About us

Mission Statement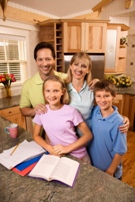 Our Vision
Provide excellent value and service!
Our Mission
To be the trusted provider of financial services to every eligible member and to enhance the value of their lives and financial well being while maintaining our fiscal strength. 

Our Values
The Credit Union understands member needs and expectations and strives to exceed them. This includes consistently delivering services in a professional and caring manner, worthy of member-owners.
The Credit Union is a trustworthy and reliable source for finding and providing the right solution to meet members' needs, not what would be best for the Credit Union to sell.
The Credit Union is responsive and works at a future-focused level that consistently aims to exceed member expectations for superior service and allows for flexibility to tailor services to individual needs.
The Credit Union is innovative and driven to continue to find simpler, smarter and more convenient and accessible ways to help people bank.