Free Credit Report


A credit report is your personal financial summary that is seen by banks, credit unions, and mortgage brokers when you apply for a loan. Protecting the information on this report and ensuring its accuracy is one of the biggest concerns consumers have today!
The Fair and Accurate Transaction Act (or FACT Act), helps consumers understand their credit rights, credit reports, and fights identity theft.
It's a good idea to view your credit report periodically to check for inaccuracies and potential fraud. Otherwise, you may not be aware of errors until you apply for credit, receive a less than optimum rate, or you are turned down altogether.
This law entitles you to receive a FREE CREDIT REPORT once per year from www.annualcreditreport.com
Written requests can be sent to:
Annual Credit Report Request Service
P. O. Box 105281,
Atlanta, GA 30348-5281
Call toll free 877-322-8228
Once you receive your report, check account information and payment history. If you note any errors, contact the creditor directly, or you can dispute the information online at any credit bureau.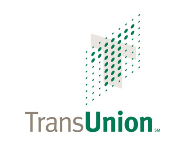 www.transunion.com
To order your credit report call (800) 916-8800 Or write to:
Trans Union
P.O. Box 1000
Chester, PA 19022
To report fraud call: (800) 680-7289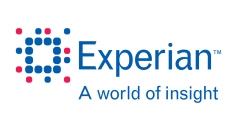 www.experian.com
To order your credit report call (888) 397-3742 Or write to:
Experian
P.O. Box 1017
Allen, TX 75013
To report fraud call: (888) 397-3742

www.equifax.com
To order your credit report call (800) 685-1111   Or  write to:
Equifax,
P.O. Box 740241
Atlanta, GA 30374-0241
To report fraud call: (800) 525-6285
Financial Counseling
It's important to keep sight of your financial goals. Let us help with our free confidential personal finance counseling. It's available to all members at any time.
We offer the following:
•Productive Counseling
We'll guide you as you identify personal financial goals and
develop a plan to achieve them.
•Preventive Counseling
We can help you evaluate your current financial status as you
develop the money management skills you need to avoid future budget problems.
•Remedial Counseling
If you are experiencing a financial crisis, we can help you regain
control of your finances. We can assist you with a repayment plan and refer you to a
Debt  Management Program for any other debts.
Contact Salvatore Fragale or Kasey Smith at 847-670-0456 for more information.