Sign-up Today for Mobile Check Deposit

MOBILE CHECK DEPOSIT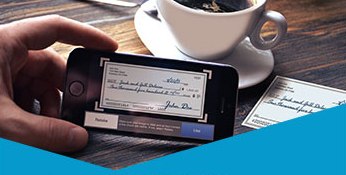 Mobile Check Deposit
With METRO's new App, you now have the convenience of depositing checks using your smartphone!
No ATM, no extra trip. Mobile check deposit is free and available for members with a checking or money market account.
It's Easy!  Just fill out the Remote Deposit Application, submit it to a friendly METRO Service Representative, and you'll be up and running in no time!
Mobile Deposit Guidelines

Deposit Limits:

There is a $3,000 maximum limit per individual check and a $5,000 total daily deposit limit.

Endorsement:

Endorse each check and add "MOBILE DEPOSIT TO METRO" below your signature.

Availability:

For deposits made before 3:30PM (on Monday thru Friday), your deposit will post to your account by 6:00PM the same day. Deposits made after 3:30PM will post to your account the following business day after 6:00PM.

Please contact a Member Service Representative at 847.670.0456 if you need additional assistance.