loan services

VISA Credit Cards


VISA SECURED

VISA CLASSIC

VISA PLATINUM

The Perfect Visa Card! Easy to Apply, Quick Approvals

With a low rate, no annual fee, no balance transfer fee and no cash advance fee or higher rate for cash advances, carrying our card is just a great value – plain and simple.

VISA Classic Secured Benefits:

Low Fixed Rate
13.80% APR
Minimum $500 Credit Limit
Savings Pledge

VISA Classic Benefits:

Low Fixed Rate
13.80% APR
Minimum $1,000 Credit Limit

VISA Platinum Benefits:

Low Fixed Rate
11.80% APR
Minimum $5,000 Credit Limit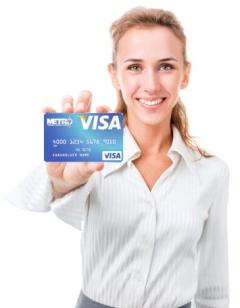 VISA BENEFITS (All Cards)
No  annual fee
No balance transfer fees
No cash advance fees
25-day grace period for purchases
Auto rental insurance
Travel assistance services
Statement checks
Travel Insurance
Earns Points towards merchandise and travel with each card use
  VISA Application
  Visa Disclosure
  Visa Balance Transfer
  Visa Auto Pay

SCORECARD Rewards
Every member with a METRO VISA Card is automatically enrolled in the
ScoreCard Rewards Program.
Every dollar you spend using your METRO Visa Earns one (1) REWARD POINT.

ScoreCard Reward Points can be redeemed for merchandise, gift cards, discounts, vacations, cruises, hotel & car rentals!
Visit scorecardrewards.com to create your profile and view your reward balance.  Start redeeming with as little as 2,000 POINTS.
After deciding how you would like to be rewarded, select the item and use the simple checkout process.  You've earned it!
Your Card is SECURE
Be assured that we're on alert 24/7 helping prevent the unauthorized use of your card information. With the help of Falcon, VISA's fraud prevention department, potential credit card fraud can be identified and stopped before you're even aware of it!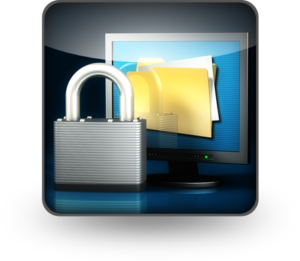 If fraud is detected, Falcon will immediately try to contact you using the primary phone number on your VISA account.  The purpose of the call is to verify the suspicious purchase(s).
A representative will also verify your identity, but they will NEVER ask you for your card number, expiration date, security code, or social security number.
This service is a valuable tool in the fight against fraud!  Help us keep up the good work by updating the credit union if your phone number has changed, if you are traveling outside the country, or if you have moved.
Online Visa Card ACCESS
Need instant access to your account? No problem!

Not only can you make VISA payments via account transfer through Virtual Branch Online Banking, but VISA's eZ Card Info has more online tools available to you anytime.
Enroll your card at www.ezcardinfo.com and start managing your bills, payments and spending whenever convenient.
Access includes:

View account balance
Check available credit
View past and current statements
View transactions and pending authorizations
Pay your bill
Set customized eAlerts
Download data to financial software
 
 
 

Verified by VISA

  Get an extra layer of security when you shop online
 

In addition to our other ways of preventing, detecting, and resolving fraud, we offer Verified by Visa, a free, simple-to-use service that confirms your identity with an extra password when you make an online transaction.