Member Referral Program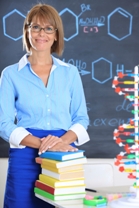 MEMBER REFERRAL PROGRAM

When you refer a Co-Worker or a Family Member
…..You both receive $25.00 CASH!
If New Member signs up for Premier Checking, VISA Card or a Loan
…..New Member gets an additional $25.00 CASH!
For a limited time, METRO Federal Credit Union is offering an incredible program to reward our Members, and New Members, with the opportunity to earn CASH, and we're asking all of you to help us spread the word.
When you refer a co-worker or a family member, you and the new member will receive $25.00 just for opening a new savings account.  If they also open a Premier Checking account, get a new loan, or a VISA credit card, then our New Member will get another $25.00 CASH!
Just complete the Member Referral Certificate and start spreading the word! There is no limit to how many new members you can refer.  Let's start making money today – start referring now!
*New Members eligible to receive up to $50 cash.  Offer valid through 6/30/17.