form & resources

Fraud Notifications


SecurLOCK Fraud Alert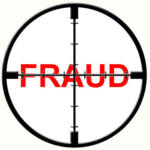 METRO Federal Credit Union is always working behind the scenes to ensure that your financial information is protected. With our SecurLOCK Fraud Alert Protection System, your debit and/or credit card transactions are analyzed as they occur. If suspicious activity or "out of habit" purchases take place, you will receive a phone call to confirm if the transaction is fraud or a legitimate purchase.
You may contact SecurLOCK directly at 800-369-4887, but remember, we will never ask for your account number or PIN. If you receive a message with a different phone number, it is not a legitimate message and you should call the credit union immediately.  If SecurLOCK doesn't hear back from you within 48 hours of calling, your card will be blocked from all use as a precautionary measure.
The SecurLOCK Fraud Alert Protection System is just one more way METRO Federal Credit Union helps you fight against fraud and save you the hassle of identity theft!
---
WHAT IS A COMPROMIZED CARD?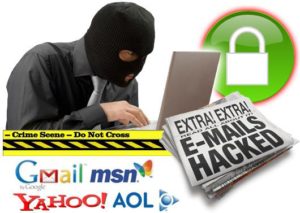 Receiving a letter that your debit or credit card has been "compromised" can be unnerving, to say the least. Unfortunately, this type of fraud is on the rise.
Still, a compromised card letter does not mean any fraudulent activity occurred on your account.  By notifying you, METRO Federal Credit Union is taking every precaution to ensure your account data is handled with the highest level of safety and security.
By definition
A compromised card means that information (e.g.,card number, name) may have been obtained by an unauthorized source. METRO Federal Credit Union's system was not compromised. In most cases, the breach occurs at a location that accepts or processes card transactions (e.g. merchant terminals, transaction processors, or phishing).
Some considerations
If METRO Federal Credit Union receives a report that your card information is compromised, we will take every step to ensure the security of your card.  In some cases, we will reissue your card with a different number.
Here are some additional considerations:
• METRO is not given any details on when or where the compromise occurred.
• Not all cards on an account may be impacted, as each member has a unique card number
• In order to ensure you are not inconvenienced, the old card remains active for two weeks
• Once activated, you can use your card immediately for signature (press Credit) transactions
• Your PIN will arrive within 10 days; or, you may visit a branch to select your own PIN
• If you have automatic debits set up for that particular card number, you will need to contact the payees and provide the new card number and expiration date
• If METRO ever suspects fraudulent activity on your account, our Fraud Prevention Services department will contact you to analyze any unusual activity.
METRO strives to offer you safe and secure financial service solutions. In particular, we monitor account activity, identify trends, work to reduce or restrict activity and reissue cards, when needed.
As a reminder, if you ever suspect fraudulent activity on your account, please call us at (847) 670-0456.