Share & IRA Certificates

Share Certificates and IRA Accounts are flexible and offer higher interest rates. Whether your goal is to save money for a future expense, boost your retirement savings, or move money from an investment elsewhere, METRO CDs and IRAs are the perfect way to save and earn more.
REGULAR SHARE CERTIFICATE


METRO's Share Certificates pay the highest rates in the area. To open a Certificate account, simply complete an application and return it to METRO. We will open the Certificate account you requested either with a new deposit or by transferring funds from another METRO account. Certificates are available in 6, 12, 18, and 24 month terms. The minimum deposit required is $2,500.00.  Share Certificate Rates
PAYROLL SHARE CERTIFICATE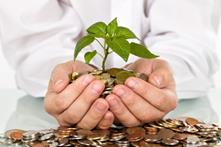 Now you can make regular Payroll Deduction Deposits directly into a new SHARE CERTIFICATE. Start your own investment account today! If you have direct deposit to your METRo account, then you are eligable to open a Payroll Share Certificate.
Open a 12, 24, or 36 month term account today with no minimum balance. Earn high interest rates with a minimum of $50 deposits per pay period. Then watch your money grow! Share Certificate Rates
IRA Payroll Share Certificates are available too!
IRA SHARE CERTIFICATES

A minimum deposit of $1,000 is required to open an IRA share certificate. Dividends can be transferred to other Metro Federal Credit Union Checking or Savings Accounts each month or reinvested. Terms available are 6, 12, 18, 24, and 36 months. Share Certificate Rates